Allegiance Maternity Management
Are you ready for a healthy pregnancy?
It all starts here.
Preparing to have a healthy baby should start well before your pregnancy ever begins. So if you've been doing some serious thinking about adding a bundle of joy into your life, it's important to start making healthy and informed choices right away. The Allegiance Maternity Management Team is here to help. Call 1-877-792-7827 and select option 1 to learn more.
Find support early and often:
Start by telling us about you and your pregnancy, so we can meet your needs.
Ask us anything – your nurse is there to support you during your whole pregnancy.
Get a free maternity education book
You will not have to pay a pharmacy copay for generic prenatal vitamins you take during your pregnancy (through Express Scripts).
Learn as much as you want
Get live support 24 hours a day, 7 days a week. Just call to:
Talk to a nurse who can help you with everything from tips on how to handle your discomfort during pregnancy to what foods to avoid, birthing classes and maternity benefits.
Access an audio library of maternity and general health topics.
Or visit our secure Maternity Management site to sign up.
Enroll early to earn rewards

When you participate and complete the program you'll be eligible to receive:
$250 if you enroll during your first trimester; or
$125 if you enroll during your second trimester.
Call 1-877-792-7827 and select option 1 to enroll as soon as you know you are pregnant.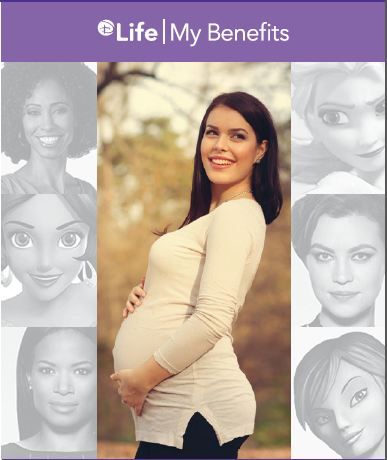 A healthy baby tomorrow starts with a healthy mom today.
For Disney participants enrolled in a HMO - Orlando Health medical portion